Make Immigration of Employees Less Complex
Avoid noncompliance with the employment visa and immigration procedure. Access direct support from our Immigration Team.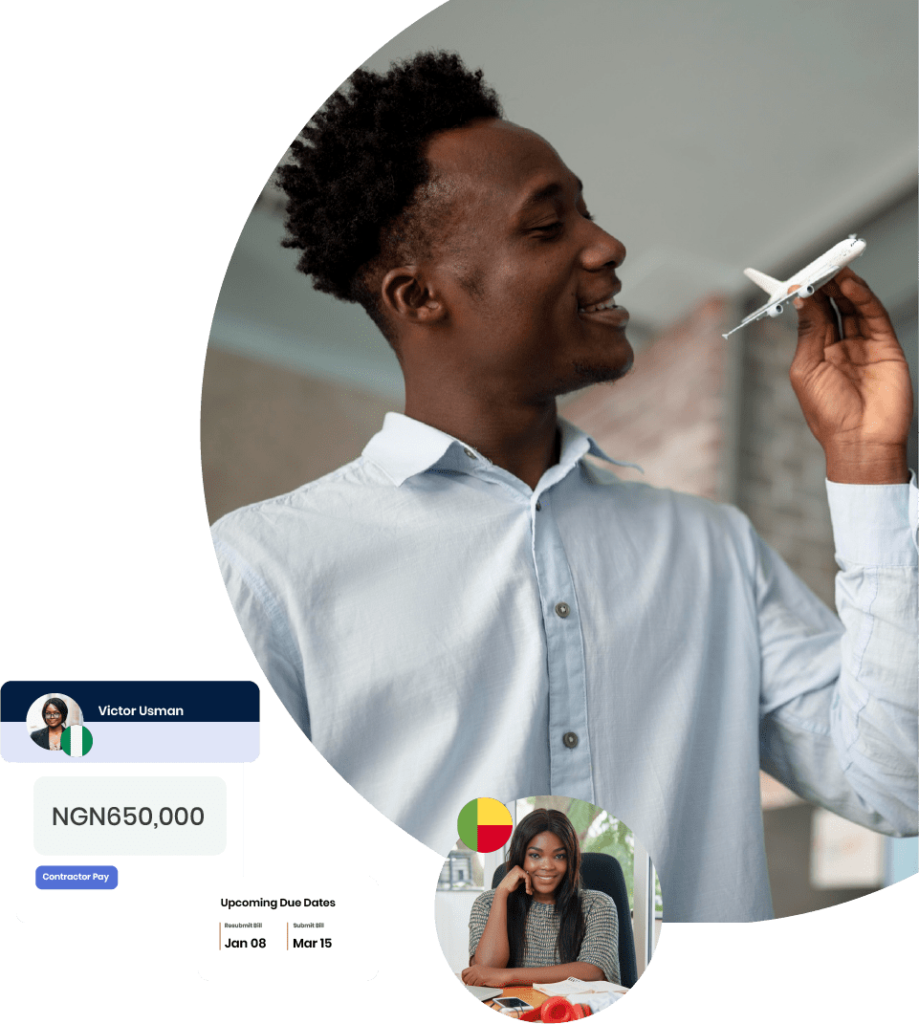 Looking to relocate team members to your head office or enable your employees to work remotely from anywhere? With Talent PEO Africa's immigration solution, we can help make the process easy for you. Our expertise in global mobility and immigration compliance means we can help navigate complex regulations, obtain work visas, and ensure compliance for your workforce.
We understand that navigating the immigration process can be overwhelming and time-consuming. Immigration policies and rules are constantly shifting, and there is an increased scrutiny by governments on work permits, visas and types of business activity. This makes compliance a big challenge for businesses looking to expand or employ expats. Violations can have a lasting consequence on a company and its employees.
Our immigration service eliminates the hassle and complexity of traditional immigration methods by acting as the legal employer for your foreign employees. We handle all immigration-related tasks such as visa applications, work permits, and compliance, allowing you to focus on growing your business.
Our team of experts have years of experience in the field and are dedicated to providing personalized service to meet the specific needs of your company. We stay up-to-date on all the latest immigration laws and regulations to ensure your business stays compliant.
Our immigration solutions include;
Visa services

Work permit requirements

Work permit applications

Passport applications

In-country immigration support etc.
With our immigration service, you can enjoy the benefits of having foreign employees without the added stress and responsibilities. Let us handle the paperwork while you focus on what you do best – growing your business.
Immigration Solutions