Start-Up Consulting Services
Start on a high note with professional help. Avoid delays and mistakes common to startups.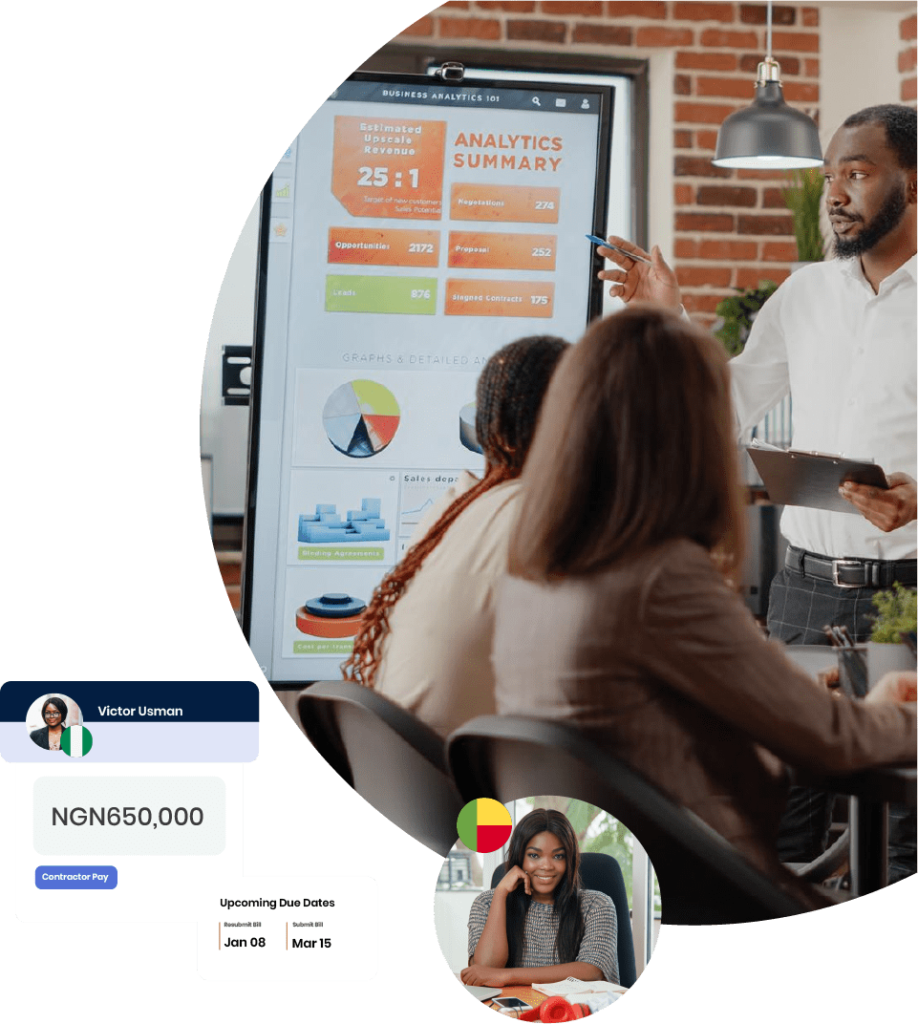 The process of getting started can be a complicated one, with so many unknown factors to consider as an entrepreneur. And having expert advice available can significantly improve the chances of success; It can be a time saver and highly reduce budget requirements, it also helps to avoid costly mistakes. As a startup, consulting services come with invaluable benefits. 
We at Talent PEO Africa are dedicated to helping entrepreneurs bring their ideas to life. Our team of experienced professionals has a wealth of knowledge in the startup industry and can provide guidance on everything from business planning and market research to fundraising and growth strategies.
Starting a business can be a daunting task, which is why we offer a range of services to support you every step of the way. Whether you're just starting to develop your business concept or are already in the early stages of growth, we can help you navigate the complex landscape of the startup world.
Some of the services we offer include:
Business planning and strategy: We'll work with you to develop a comprehensive plan for your business that outlines your goals, target market, and key milestones.

Market research: We'll help you gain a deep understanding of your target market, including customer needs, preferences, and pain points.

Fundraising: We'll work with you to identify and approach potential investors, and help you craft a compelling pitch.

Growth strategies: We'll help you develop a roadmap for scaling your business, including identifying new revenue streams and expanding into new markets.

Tax Planning and registration: Company Income Tax, VAT, PAYE, Withholding Tax e.t.c

Talent Management

In-House specialist legal advice

Registration of your company
At Talent PEO Africa, we're passionate about helping entrepreneurs succeed. We're dedicated to providing personalized, one-on-one support throughout the entire process. Let us help you turn your startup dreams into reality. 
Start-Up Consulting Services