Employer of Record Services In Africa / Umbrella solutions
Hire the best talents in over 40 countries across Africa without a local entity.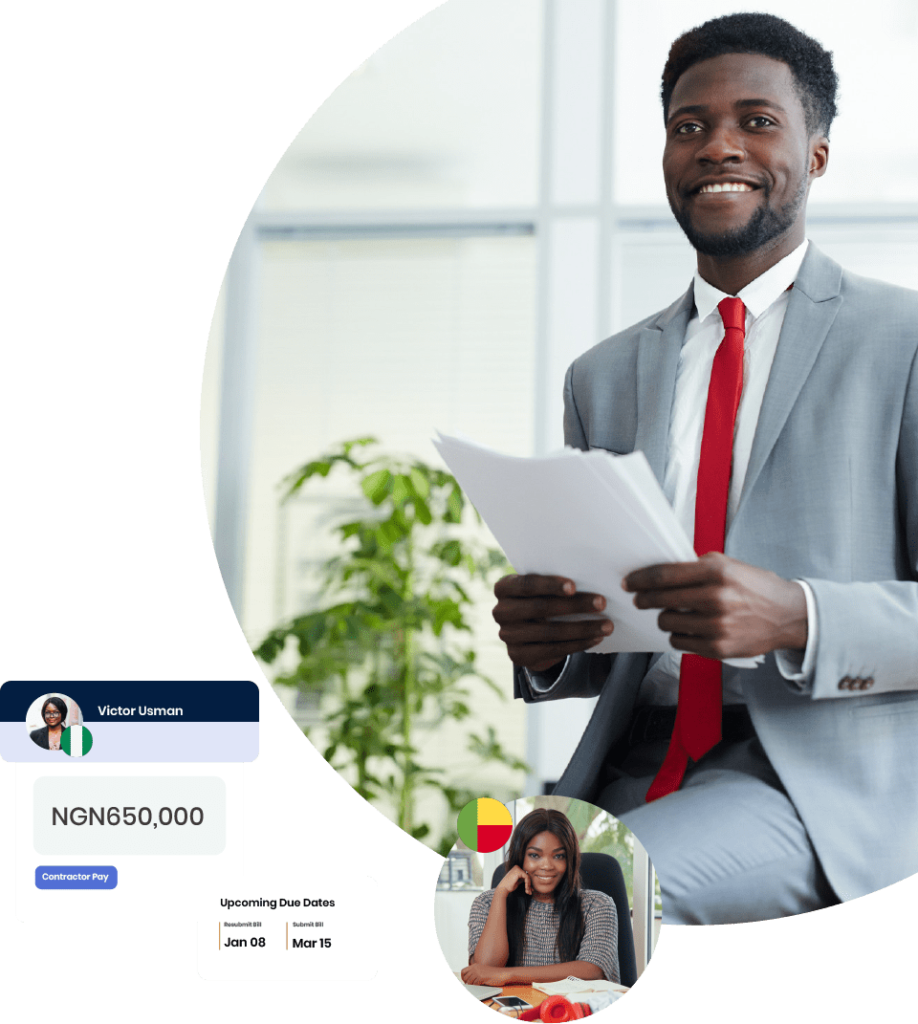 Employer of Record (EOR) or Professional Employment Organization (PEO) or Co-Employment Services.
Are you a business looking to expand your operations to Africa? Look no further! Our African Employer of Record service is here to help.
With our service, you can easily hire employees in any African country without the hassle of setting up a legal entity or navigating complex labor laws. We act as the legal employer, taking care of all employment-related paperwork and compliance, allowing you to focus on growing your business.
Our team of experts has extensive knowledge of African labor laws and regulations and will constantly observe local legislation to ensure the employee remains totally compliant through the course of their employment and will operate in tandem with the client's HR and accounting team to inform them of any developments. 
We handle everything from recruiting and hiring, to payroll, taxes, and  benefits. Our service also includes support with work permits and visas, ensuring a smooth transition for your new employees.
Don't let the complexities of expanding to Africa hold you back. With our African Employer of Record service, you can confidently and compliantly enter new markets, and grow your business. 
Employer of Record Services In Africa / Umbrella solutions